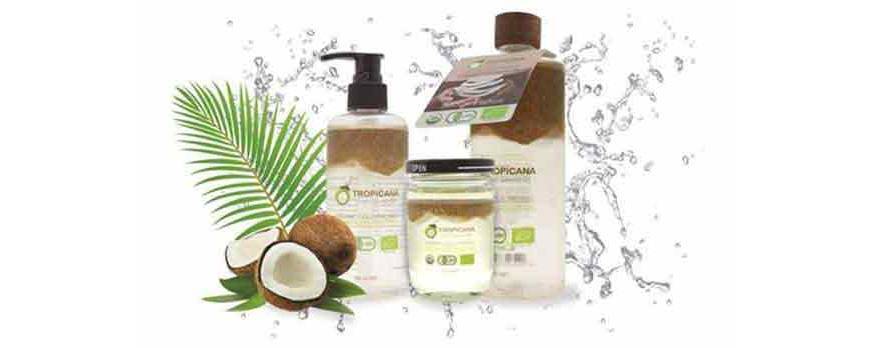 Thai Beauty Secrets
It's no secret that international cosmetic brands actively use raw materials from Thailand: plant extracts, fruit concentrates, essential oils. Local manufacturers send to Europe, America, Japan, Korea these semi-finished goods in 200-liter barrels. They are added in homeopathic quantities in synthetic base, packaged in beautiful bottles and offer consumers like a natural product. However, you will not find mention of the supplier of cosmetics from Thailand on the original packaging, these are the laws of the global market.

Thai natural cosmetics, as well as other products from Thailand, produced in much smaller quantities, but with much better quality. Most of the leading Thai manufacturers of cosmetics are certified GMP (Good Manufacturing Practice). It is an international system of standards in the manufacture of pharmaceuticals, active ingredients and cosmetic products. Suffice it to mention the world-known brands such as Tropicana Oil, Supaporn, Sabai Arom, Oriental Princess, Kongka Herb, Prim Perfect, Jinda Herb, Carebeau, Bio-Woman, Fora Bee, etc.

Typically, local cosmetics manufacturers in Thailand not use synthetic oil products (parabens, sulfates, etc.), which have a negative effect on the organism. According to scientists, many of them can cause cancer, negatively affect the reproductive system of men and women.
How much do you think might be useful components used in industrial cleaning buildings and mechanisms? How this fits with the Buddhist system of harmony between man and nature? The answer is clear - no way!

Therefore, the Thais are actively using Thai cosmetics. And the result everyone can see who visits this wonderful country. In Thailand you can easily make a mistake in 15 years when determining the age of the woman!

Arsenal is immense, this is an incomplete list: avocado, mango, mangosteen, orchid, papaya, tamarind, pomegranate, melon, jasmine, kiwi, ylang-ylang, lavender, lemon grass, aloe, gingko, lotus, lime , lemon, vanilla, bamboo, grapefruit, mint, safflower, rosemary, lime, bergamot, geranium, ginger, tea tree, mandarin, rose, jojoba, almond, walnut, plumeria (frangipani), noni and of course, the queen of Thai cosmetics - a coconut palm tree .

Let us also remember about the ancient traditions of Thai spa. For massage parlors and beauty centers special lines of professional cosmetics are available.

Interestingly, the Thai beauty is in great demand not only in the northern peoples which history of cosmetics is carbon black, cream and beet. In our shop there are customers from Cambodia, Vietnam, Indonesia, India and other Asian countries whose peoples have their own experience and secrets in this area.
Leave a Comment
Leave a Reply